Welcome to the Community Foundation scholarship program. 
---
The CFMT General Scholarship Application is open annually from December 1st to February 1st.
---
FIND SCHOLARSHIPS
General Scholarships
These scholarship funds have been established by our generous donors to help students from a particular school or area, students pursuing a specific field of study, students with significant financial need and many other qualifications. We encourage all students pursuing educational opportunities to complete this one application for endless scholarship opportunities.
---
Special Requirement Scholarships
These scholarships have been created by generous donors with special requirements such as revolving deadlines or they are employer based for employees to purse educational opportunities.
---
CFMT Awards Scholarships Totaling $736K to 331 Students for 2023-24 School Year
Community Foundation of Middle Tennessee, a charitable organization working to improve the quality of life in 40 Middle Tennessee and three Kentucky counties,  is awarding scholarships to 331 individual students pursuing secondary education at accredited schools throughout the United States.
CFMT scholarships, established by individuals, companies and civic groups, will assist students with tuition and other school-related expenses. Each year, the Community Foundation scholarship committee reviews applications on behalf of donors who entrust The Foundation with administering the annual awards.
The students are attending 160 unique colleges and universities.
"Making the decision to further one's education is one of the most empowering decisions an individual can make, but the financial costs associated with education make it unattainable for many," said Kelly Pietkiewicz, CFMT Scholarship Coordinator. "At Community Foundation, our generous scholarship donors empower hundreds of recipients with their unique funds reaching a variety of students across Middle Tennessee and the nation."
View Scholarship Recipients
---
| | |
| --- | --- |
| December 1st | The General Scholarship is open to the public |
| February 1st | General Scholarship Application Deadline, all supporting materials must be submitted |
| Mid-February | Scholarship Committee meets and selects recipients |
| April 15th | Applicants notified of the Committee's decisions |
| May-June | Final materials received from all recipients |
---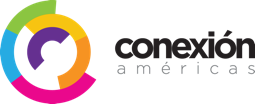 Servicios Apoyo en Español
Kelly Pietkiewicz, Scholarship Coordinator
615-321-4939
Kellyp@cfmt.org
---
MNPS Translation Services
If you're a student at Metro Nashville Public Schools and need translation services, please email translation@mnps.org or call 615-259-8608 extension 9 to request help in your language.
---