Nashville Scene names The Community Foundation of Middle Tennessee
"Nashvillians of the Year"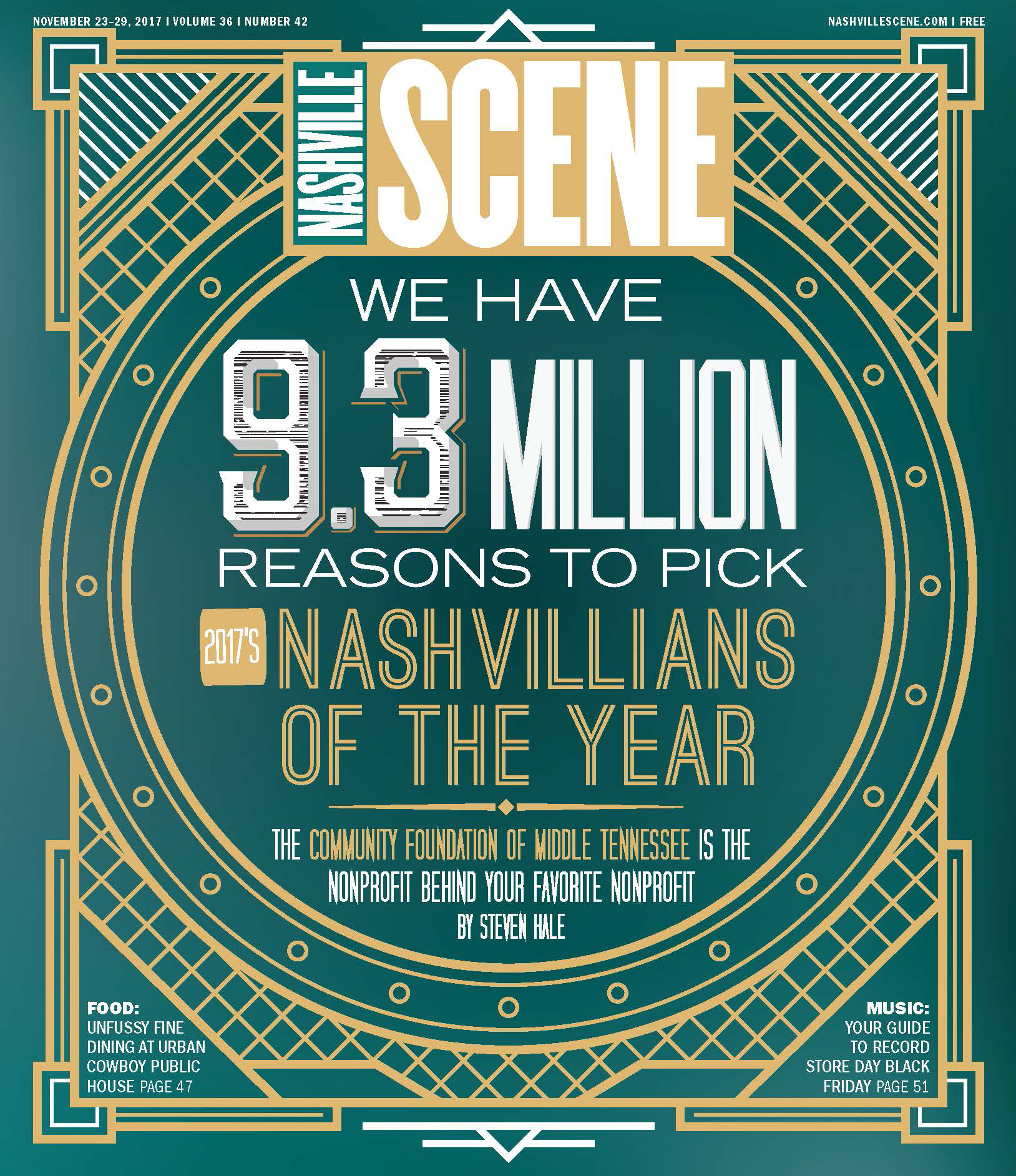 The Community Foundation is the nonprofit behind your favorite nonprofit.

"For more than 25 years, The Community Foundation of Middle Tennessee has been like a loving parent to Nashville's nonprofit sector. It provides training and services to nonprofit organizations, both fledgling and established ones, and has led an effort to eliminate redundancies and increase efficiency in the nonprofit community, by offering, for example, the kind of back-end services that could drain a small charitable organization of time and money. The foundation is now home to hundreds of individual funds, each with its own specific purpose, from which money is directed to myriad charitable causes.
"Think about tThe Community Foundation as a gigantic wall of charitable cubbyholes," says Ellen Lehman, the foundation's founder and president. "We're the outside edge and the back. We provide the systems and the structure and the stability, and we provide the stewardship. But each one of those funds can have its own name, can have its own charitable purpose, can have its own story." Steven Hale, Nashville Scene
Read Full Article
---