The Community Foundation's Heart of Nashville series revisits stories of donors and active community residents who have stepped up to ensure that our region continues to be one of the very best places to call home.
---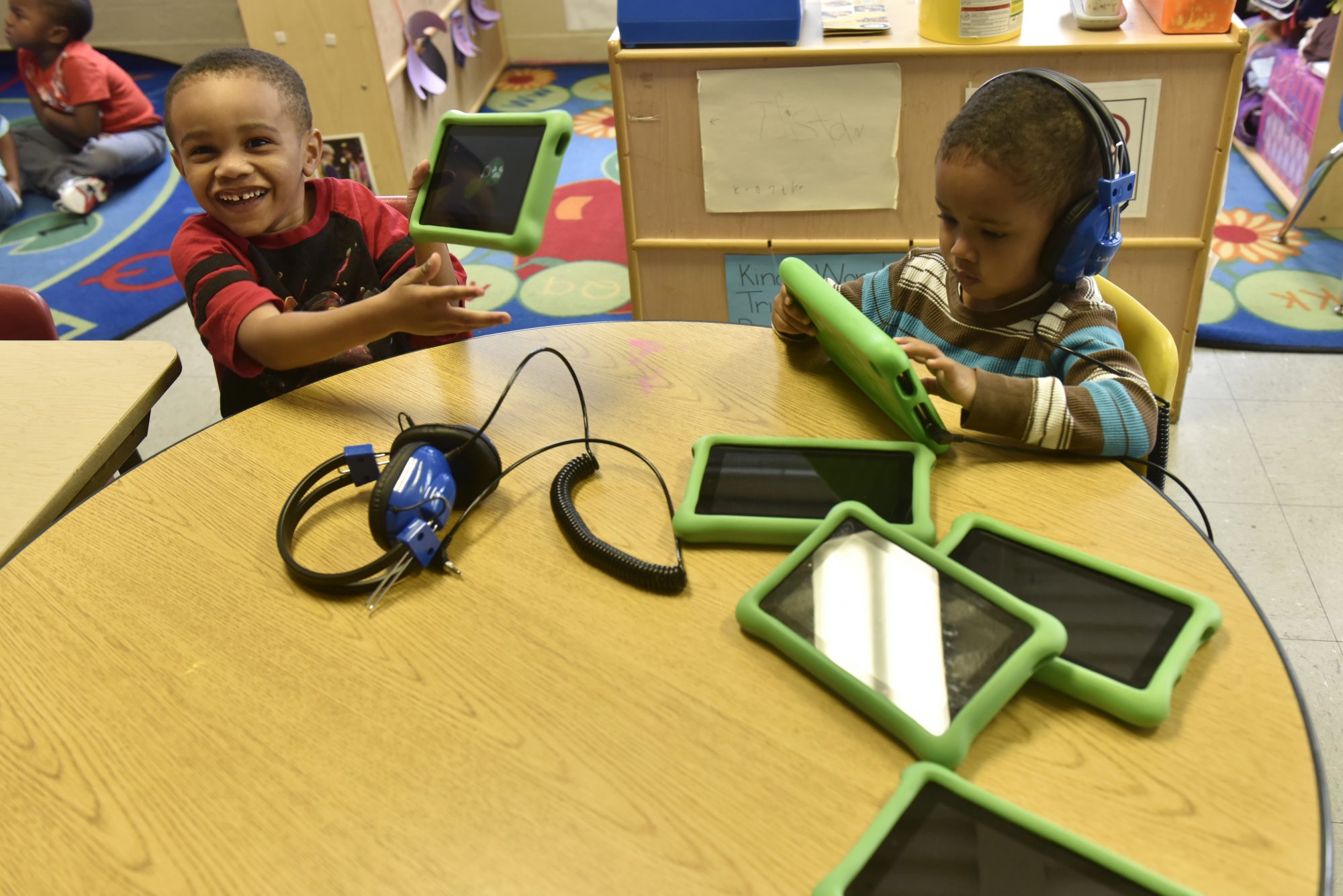 Photos by Dipti Vaidya
Listening to the laughter of the 4- and 5-year-olds in her class, teacher Unique Dixon smiles and hands a tablet to a boy sitting at the table. The boy grins and takes the bright green, bounce-proof case in his tiny hands.
After a brief moment of examination, he runs his finger across the surface of the tablet, dragging an image of a seed from one side of the screen to a mound of dirt on the other side. He giggles as the top of the mound reveals the petals of a blooming flower.
"They don't realize they're learning," Dixon whispers.
The 18th Avenue Family Enrichment Center has been a part of the Nashville community for 82 years. Caring for children since 1994, it is now a Head Start and Early Head Start center, which provides meals, care and high-quality early learning experiences to 50 children ages 6 weeks to 5 years.
Thanks to a pilot program launched in 2013, the 18th Avenue Family Enrichment Center was provided with 15 child-friendly Kindles loaded with programs endorsed by the National Association for the Education of Young Children (NAEYC).
This is a critical service for families in the area, especially those in need.
"[The tablets] bring another layer of learning," Executive Director Altie Jordan said. "It broadens their learning reach, and it helps diversify the teachers' lesson plans."
Children use the tablets to learn numbers, letters and chronological awareness, expanding their opportunities to learn as part of socialization and play.
"We provide daily education and enrichment. Without us, some of our families could not afford [this]. We might be the only place they can go for meals and childcare," Jordan said. "We have been here for 80-plus years. I can't imagine North Nashville without this place, and that's a good thing."
Learn About Nashville Digital Inclusion Fund