The Community Foundation's Heart of Nashville series revisits stories of donors and active community residents who have stepped up to ensure that our region continues to be one of the very best places to call home.
---
On a rainy Friday morning in an empty warehouse atop a hill at the Nashville Fairgrounds, more than 100 volunteers from 20 states and three countries are packaging 20,000 pounds of food.
A young man and his father line row upon row of plastic jugs filled with milk on a fold out table while a woman and her two daughters stack bundles of oranges into an ever-growing pile of fruit. Mountains of produce-filled bags are moving quickly from one place to another as volunteers arrange roses in baskets, blow up balloons and compile care packages with items like toothpaste and shampoo.
This is just one of many mobile food pantries Martina McBride's global initiative Team Music is Love, and hunger-fighting organization One Generation Away, have organized to combat the food deserts that have sadly become more and more commonplace throughout Middle Tennessee.
---
Team Music is Love was established eight years ago following a breast cancer fundraising walk Martina joined her fans on that was inspired by the 2011 release, "I'm Gonna Love You Through It" – a powerful song that has become an anthem for breast cancer survivors.  Soon after, Martina's loyal team of volunteers successfully raised more than $40,000 for Nashville's Vanderbilt Ingram Cancer Center through the Martina McBride Breast Cancer Research Grant. From this experience Team Music is Love recognized a compelling opportunity — fans joining their favorite country music artist to help make great changes within their community and around the world.
Throughout her career, Martina's songs have spoken to a variety of issues such as child abuse, domestic violence, and hunger, inspiring Team Music is Love to expand their outreach to several more important issues impacting our communities. To find a home for the contributions received as well as a secure place for a percentage of her concert ticket proceeds to grow for the use of "doing good," Martina and her team turned to The Community Foundation and established the Music Is Love Fund in 2017.
---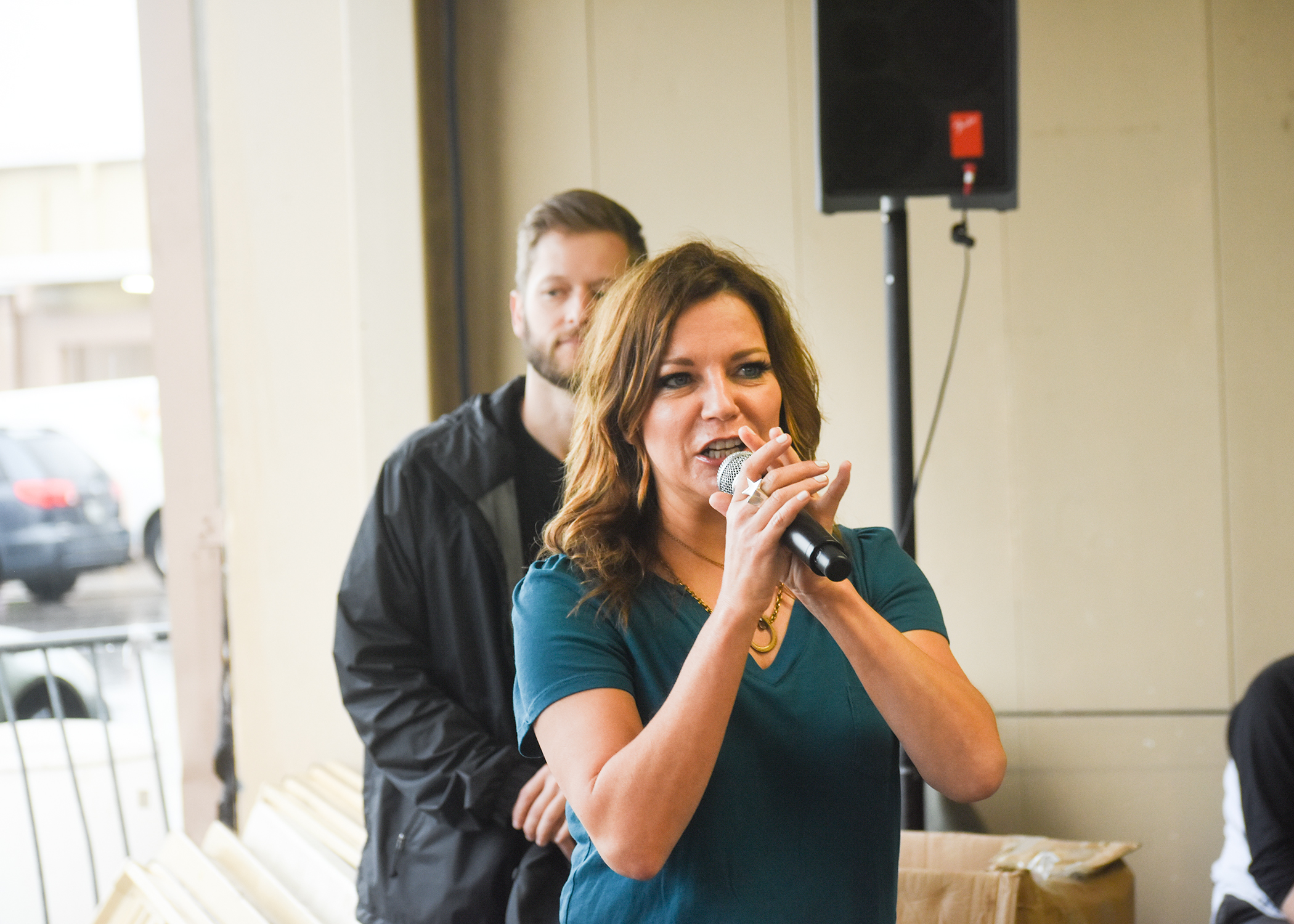 ---
And "doing good" is what Team Music is Love continues to provide globally. In addition to the breast cancer research grant and an ongoing partnership with One Generation Away to distribute meals to low income residents, their philanthropic efforts led to the creation of a therapeutic music program for orphaned and abused girls at a shelter in Guatemala. Team Music is Love also was a founding contributor to Atlanta GA's Play Chastin — one of the largest and most innovative playgrounds for kids of all abilities.
The growth of a city does not always equal prosperity. It affects each and every person and community rapidly and dissimilarly. While the tearing down of a grocery store may go unnoticed by many, it could potentially be the last fresh food source within miles for a family with no means of transportation. Expansion goes hand-in-hand with rent hikes, and housing that becomes wildly unaffordable for thousands of residents may be forced to choose to make a mortgage payment over a meal.  Many of the recipients who stood in Martina's mobile food pantry line were experiencing hunger and homelessness for the very first time.  As Nashville continues to shift and develop, Team Music is Love and other organizations focused on food security are standing on the sidelines. In fact, Martina and her fans have served more than 300,000 meals to date … that IS indeed love.
---
SUPPORT MUSIC IS LOVE FUND
---