We are grateful that The Sports Fund was included in Manchester City's community outreach initiative right here in Nashville, TN. This summer they "delivered an exciting youth-led soccer festival to community children" at Vanderbilt Stadium.
Read More via ManCity.com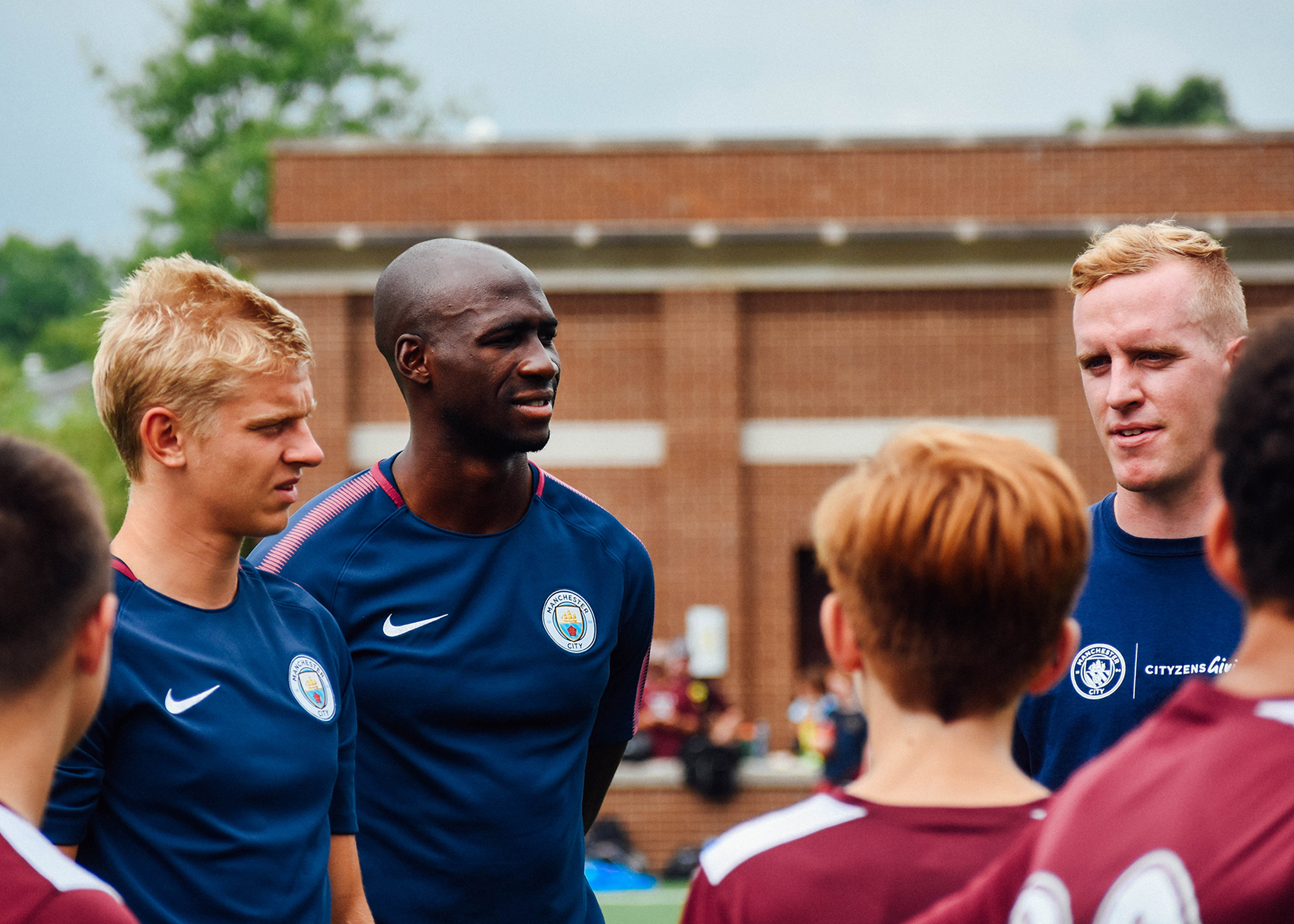 Photos by Morgan Yingling
---
About The Sports Fund
The Sports Fund, an initiative of The Community Foundation of Middle Tennessee, is a charitable effort dedicated to helping ensure Middle Tennessee area children have access to the opportunities sports and team membership provide – ultimately, helping them succeed in school and in life.
The truth is that every child wants to belong – The Sports Fund exists to ensure they have that opportunity. Sports and team membership provide:
A sense of belonging, self-esteem, hope, and the inspiration of coaches;
A source of activity particularly in those critical after-school hours; and
A "hook" to attract kids to nonprofit programs also offering tutoring.
As a permanent endowed source of funding, The Sports Fund will distribute grant funds to nonprofits and community programs in Middle Tennessee that work proactively to prevent a range of issues facing our children: childhood obesity, gang membership, teen pregnancy, high school dropout rates, and more.
Support The Sports Fund