First Time Applicants
Access the Application – Scroll down & click the APPLY NOW button
Create a Student Account
In the SIGNUP box, enter your email address (username) and create a password for your account. Best practice – use a personal email address so you will always have access to it and not lose access to the email. Click SIGNUP to open the application.
Complete the Application – Answer all questions on the application. Red asterisks indicate required to answer questions. You will be unable to complete your application if any required fields are left blank. The Community Foundation staff will use your answers to determine if you are eligible for other scholarships.
Recommendations – ALL STUDENTS are required to have two recommendations, one Academic and one Personal/Employment. Two different individuals must provide recommendations about you and your work. You must have one recommendation of each type.
Notification of Awards and General Correspondence – Notification of awards, denials and other general correspondence related to this scholarship will be emailed and/or mailed to your permanent mailing address in April.
Application Timeline – It is important that ALL materials, including transcripts, recommendations and financial information are submitted before the February 1, 2022 deadline.
APPLICATION AVAILABLE MID-DECEMBER
---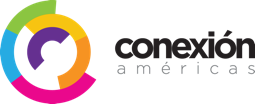 Servicios de traducción
Linly Stowe, Entrenadora de éxito universitario
615-601-1488
linly@conexionamericas.org