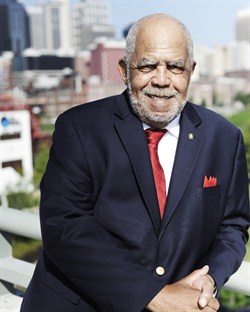 The Francis S. Guess Bridge to Equality Fund aims to enhance dialogue, align resources and build strategic partnerships by convening individuals, nonprofits, governmental agencies, for profits, and the religious community to spur innovation which will lead to equality across Nashville and Middle Tennessee. Such collaboration will build on the work already being done daily by people throughout this community. Our city is large and our problems are complicated. This Fund will work to create the change we need to reset the trajectory to achieve a culture of equality.
---
Join us on May 11, 2018 at the Music City Center for the
Francis S. Guess Bridge to Equality Luncheon
Honoring Judge Thomas Wiseman and Judge Richard Dinkins — two of the men who made it possible for all of our kids, no matter the color of their skin or the place of their birth, to attend public school by building the most important bridge our community has ever witnessed: the Desegregation of Public Schools.
SECURE A SEAT / TABLE