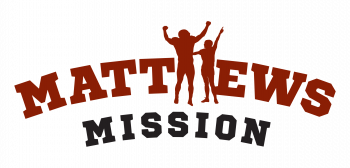 Jordan Matthews established Matthews Mission in 2016 to give back to the communities that have shaped him as an athlete, teammate, friend and citizen. In 2018 his wife, Cheyna joined him, adding her desire to give back with an emphasis on women's empowerment as they began to collectively serve communities through Matthews Mission.
Matthews Mission central theme is to work with these communities to FEED: Feed the hungry, Educate the children, Empower the family and Donate to those in need. Jordan not only supports Matthews Mission financially but provides input on all major decisions and constantly seeks new opportunities and organizations to further the FEED initiative. Your endless support through sponsorships, donations and your time will positively impact many lives for years to come.  We personally thank you for enriching the lives of others through your endless support.
---
MAKE A GIFT
*Your credit card statement will read The Community Foundation of Middle Tennessee.
Learn More About Matthews Mission